---
King Stingray Self Titled Debut
Written by Rob Stewart on October 20, 2022
An Album review of sorts.
Music, it should be acknowledged, has an indeterminate uphill battle in objectivity.
The shit that shakes my derrière may not come remotely close to eliciting a modest jiggle of cellulite wiggle from your posterior!
It's a problematic issue for a lot of musos who would for examples sake love their devout conformity to the traditional rigours of lower Lithuanian metal, garage, screamo, modern jazz, fusion loved by one and all.
Unfortunately its destiny is ultimately for it to be rejected and roundly ignored by the very majority of humans in favour of some rhythm and melody!
Happens often.
But rarely do you get a band that comes along, and challenges you 'not to like them!'
A band that quietly and gratefully glide onto stage, in such an unabashed, demure, sans fanfare style and then proceeds to deliver a deluge of musical methamphetamine for ya ears!
It's a bloody rare thing for such a band to transpire…but King Stingray never set out to be one of the most brilliant bands equipped with the most addictive songs on the planet, it just happened ever so naturally.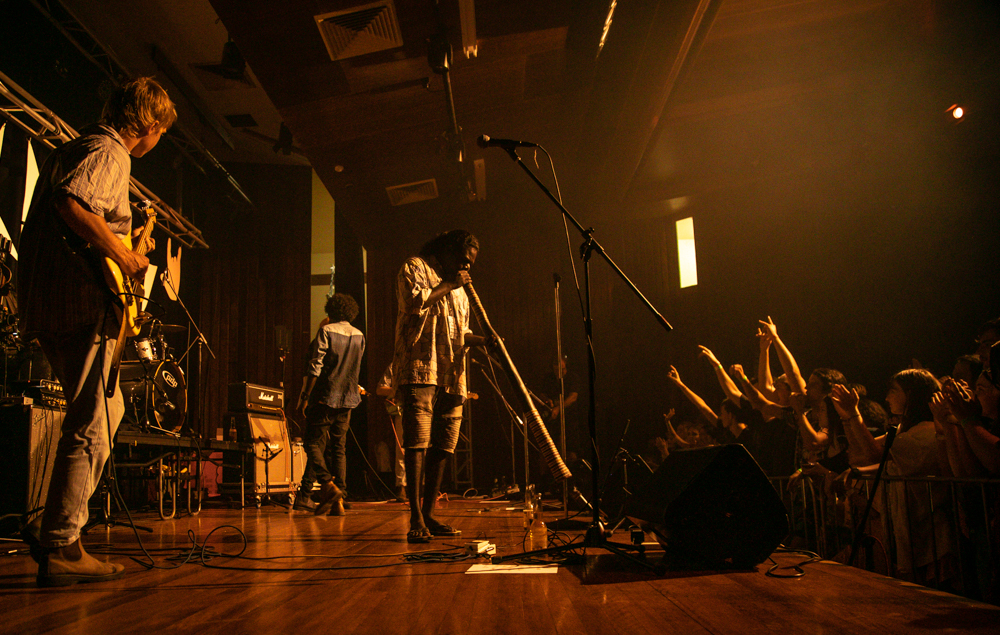 From some friends growing up together in Yirrkala, some playing together in Mary Handsome, and even some playing together in the Yothu Yindi Project, 5 seriously nice human beings simply gravitated to join forces and create a whole new genre called Yolngu Surf Rock.
King Stingray have harnessed the best of, indie rock, surf music and fused with traditional manikay to create a music that can be, and is,loved by so many different, diverse human beings.
Right from the infancy of their performing they displayed the brilliance that now emboldens them. At their first ever gig back on country in Nhulunbuy where they were supporting the Chats, King Stingray made us realise at the nights conclusion that we definitely should have made them headline such was their inspiring performance!
And now that they are embarking on National headline tours, are regular festival must haves, football entertainment specialists, and with an eye on international engagement they have the very pleasure to have such a brilliant debut album in their armoury to showcase along the way.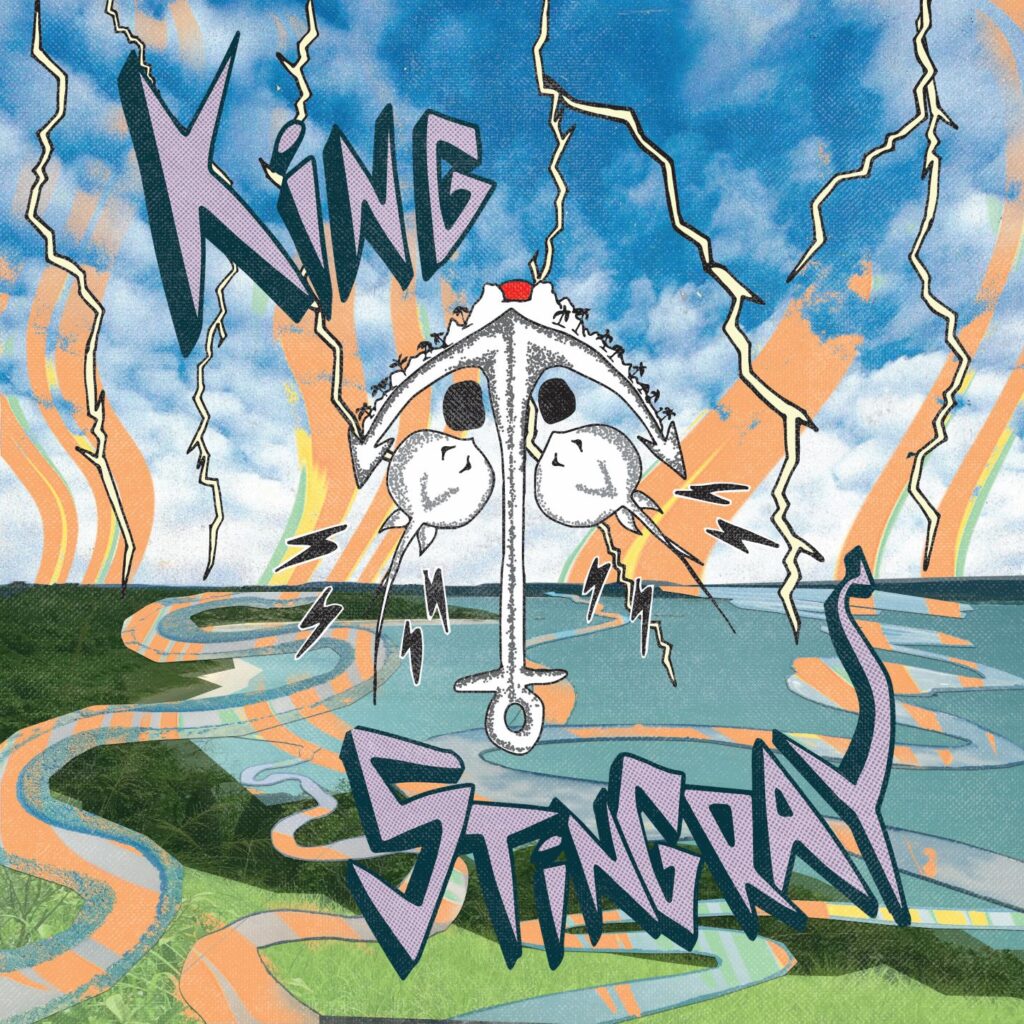 The old school adage of 'All Killer No Filler', was in fact I suspect, coined in order to succinctly describe King Stings debut. As a matter of fact if ya look up All Killer No Filler there'll be a picture of the ARIA nominated King Stingray album cover.
Tracks like first single Hey Wanhaka made you sit up and go bloody hell, this is tasty, and the 4 follow up singles were like big, wet, loving slaps to the chops of surprise that the great songs aren't letting up. But it wasn't till the album dropped and you heard the unreleased songs like Malk Mirri Wayin and Rayparri that your listening gear sent a message to your brain that was translated thusly…Fuck me, the albums full of fucking singles!
King Stingray songs transport you with joyful imagery, upbeat melodies, powerful manikay, bucket loads of culture, and a sense that humanity may just survive if we can all just be like, and listen to King Stingray.
This album on debut was played three times simultaneously in full on Gove FM and at no stage whatsoever did anyone get tired of what they heard.
Go and buy their music, go and see them live, go and buy their merch, do everything in your power to support these kind, gracious, creative mother fuckers so that we can get a follow up album.
The future of a kinder, more humane society depends on your King Stingray support!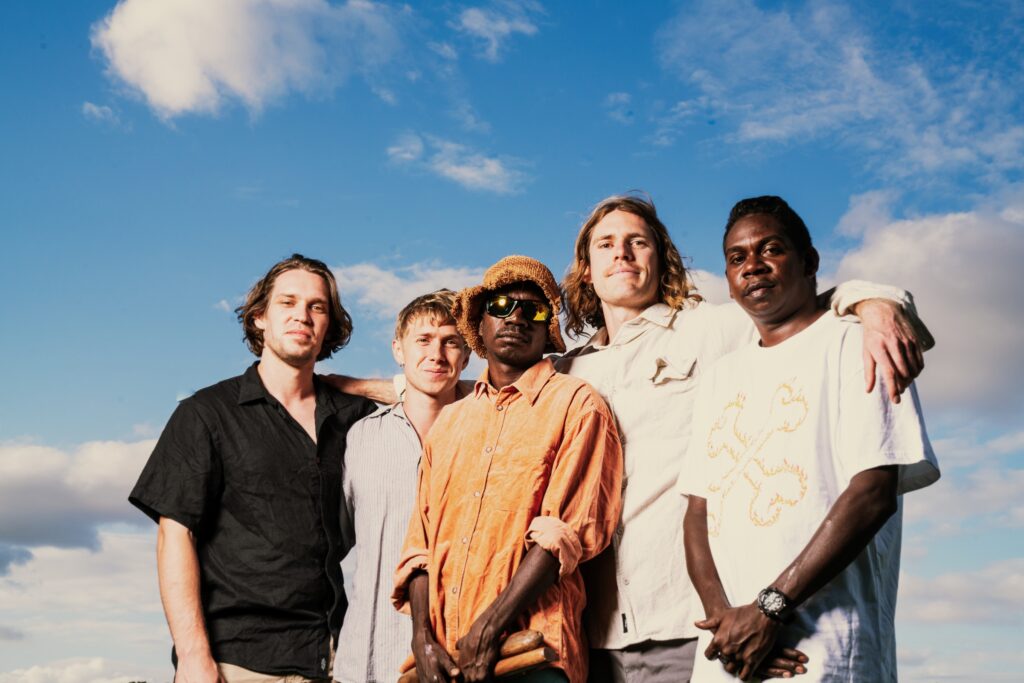 King Stingray Music & Merch link: https://kingstingraymusic.myshopify.com/
King Sting Website: https://www.kingstingrayofficial.com/
Facebook link: https://www.facebook.com/profile.php?id=100053955956928
---
Reader's opinions
---