---
The Rotten Antidote
Presented by the Australian Bureau of Mediocrity
The Rotten Antidote is the cure for an ailment you never knew existed.
Rotten Robbie is your host, and he is adept to delivering mediocrity till the less than enthused bovine perambulate to whence they came.
An odd man will present, engaging music from creative minds and at times include interviews and nonsense.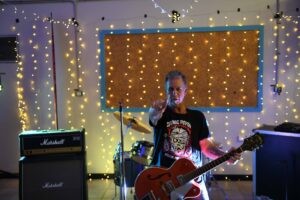 ---
Read more
---
Podcast of previous episodes
---
---
The Rotten Antidote crew
---
Rotten Robbie does stuff, it's best you don't ask! He also has a mixcloud page for his Rotten Mind shows (which to date equals one show) But if you listen to it slowly it could last for quite some time. Go to the Gove FM Mixcloud page to hear it. You'll find it HERE
---