---
---
Laughing Mike shows
---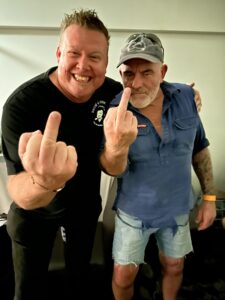 Laughing Mike, more commonly known as Mikey, likes to have a laugh……if you haven't worked that one out.
The Questions we asked Laughing Mike was:
1. Who's Your All-Time Favorite Band? The one, the only, the Foo Fighters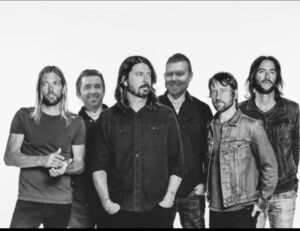 2. Your on Death Row, What would your last meal be? Birds Nest Soup
35 days for a Chinese Swiflet to make and it only occurs 3 times a year. It's believed to have aphrodisiac qualities  – may as well go out with a smile.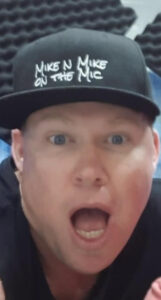 3. What Special Talent Do You possess? My level of silliness on the golf course.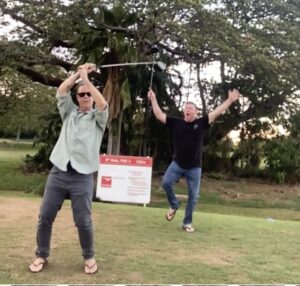 4. What would your most effective torture method be? Making you listen to Dance Monkey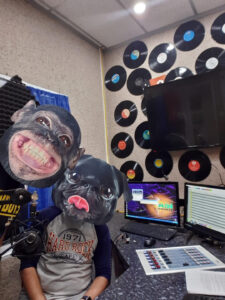 5. Best gig in 2023 so far: I got to see The Chats and the Cosmic Psychos with Rotten Robbie and it was THE BEST. I gotta to meet Mad Macca and he's a bloody LEGEND.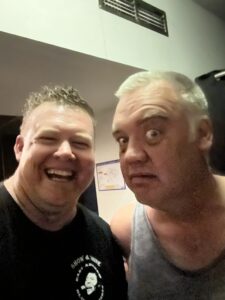 6. Who would play you If Your Life Was Turned into a Movie?  Phil O'Brien of course.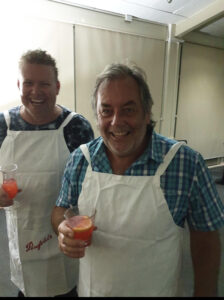 7. What's your favourite sporting activity? You can't go past a good game of Test Match on your favourite table.
---